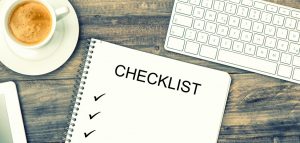 Purchase Contract:
Complete copy of your purchase contract for the property you are purchasing..
Income:
One full month of most recent pay stubs. Example, if paid bi-weekly we need last 3 pay stubs.
Most recent 2 years federal personal tax returns with all pages and schedules (corporate tax returns may be required).
Most recent 2 years W2 statements.
Social Security/pension award letter if retired or disabled
If using alimony or child support income to qualify, provide signed court ordered agreement.
Asset Verification:
Most recent 2 months consecutive bank statements on all accounts; checking, savings, investments, 401k etc. – ALL Pages are required, even if blank.
Copy of earnest money check, if applicable.
If you are selling your current home:
Copy of Settlement Statement on current residence or purchase contract to sell, if not closed.
Additional Verification if Applicable:
Other Documents Needed if applicable
Copy of your Driver's License or state ID for all borrowers
Divorce Decree or Separation Agreement
Bankruptcy Discharge Papers
VA Certificate of Eligibility showing entitlement amount.
Homeowners Insurance:  Name and contact number for your agent.